Click to view this email in a browser

MIRACLE MOMENT®
"Learning is acquired by reading books; but the much more necessary learning, the knowledge of the world, is only to be acquired by reading man and studying all the various editions of them."  Lord Chesterton
---

---
A MESSAGE FROM FOUNDER/EXECUTIVE DIRECTOR, CYNTHIA BRIAN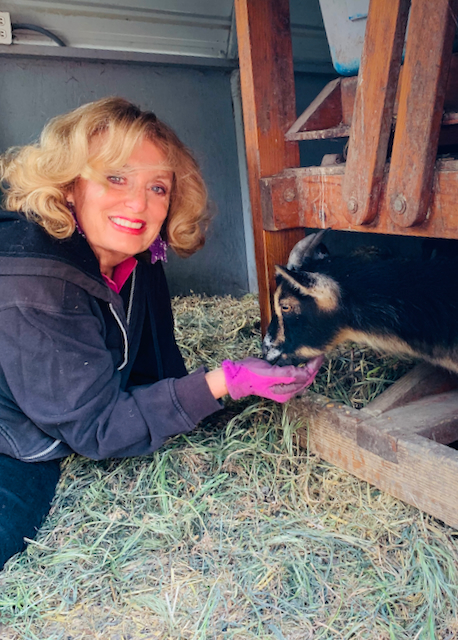 When I was growing up, summer vacation lasted until the week after Labor Day. Of course, we didn't get out of school until mid-June, but that seemed reasonable since August is always such a hot month. Today, our kids are back in the classroom in August and for some school districts, the curriculum is completed by the end of May.
Many schools are struggling with getting enough supplies to enrich their students. If you have the means, consider what our Kindness Coordinator, Karen Kitchel, does annually. Donate a few items that teachers can use to your local schools. Everyone wins.
And with school back in session, remember to drive safely and slowly through areas when children are present. Actually drive safely and slowly at all times!
This past week, I spent over 40 hours on tech support for a variety of issues, plus my Linkedin account was hacked. Linkedin doesn't have chat or phone support. It was infuriating and exhausting trying to find a remedy to a deleted account with blocked emails/passwords when the only way to access any support is by logging in. Twitter to the rescue. I found a Linkedin support person on Twitter who opened a case within 3 days and re-instated my hacked account. This made me ponder the safety of our youth who use their phones for their livelihood. Encourage 2 step verifications, changing passwords, and not sharing personal information. I found the Linkedin hacking to be very disruptive, intrusive, and upsetting. We don't want our kids to experience weirdos online.
On a very exciting and positive note, my newest book is a children's picture book, No Barnyard Bullies. The series is titled Stella Bella's Barnyard Adventures and it is going to delight little ones (and maybe big ones, too). This series is based on true-life stories that I've learned from my adopted animals over the years since growing up on a farm. The book will be available before the end of the year and we will start pre-sales soon with a discount for you plus gifts of extra goodies. Best of all, the proceeds benefit Be the Star You Are!® 501 c3, where we really care about kids. More information below.
Also, come meet BTSYA volunteers and radio reporters in person at the Pear and Wine Festival to be held on Saturday, September 24th. We welcome sponsorships and appreciate donations to continue our vital empowerment work embedded in our mottos, 
"To be a leader, you must be a reader. Read, lead, succeed. Communicate, collaborate, innovate!"
School is back in session. Here's to a safe and fabulous learning experience for everyone.
Happy School Year!
Founder/Executive Director
Be the Star You Are!®
PO Box 376
Moraga, California 94556
Cynthia@BetheStarYouAre.org
https://www.BetheStarYouAre.org
---
SCATTER KINDNESS WITH SCHOOL SUPPLIES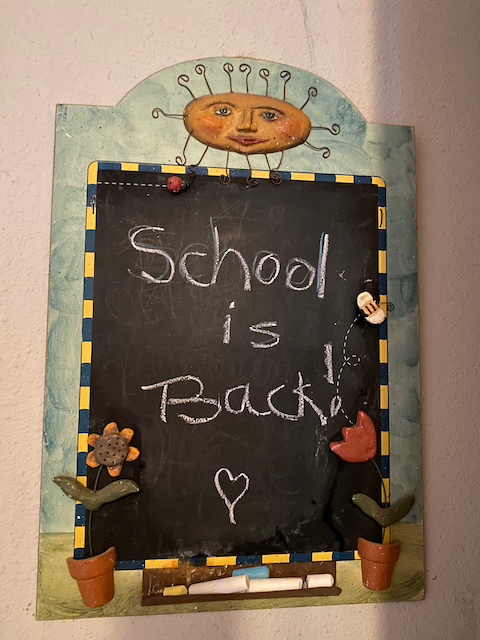 by Karen Kitchel
As prices for basic school supplies have greatly increased, we can only imagine the challenge faced by families with many children who all need supplies.  This presents a simple and easy opportunity for us to come to the aid of our neighbors everywhere.
Teachers often choose to purchase extra supplies rather than to see a child go without. If asked what is needed, they will quickly provide a short list of things like crayons, pencils, markers, folders, etc. which can all be purchased either in-store or online and delivered to a home or school.
Each year I enjoy bringing an assortment of school supplies to Partnership Academy in Richfield, Minnesota where I volunteer to assist a Kindergarten teacher.  The response always makes me smile.
If you want to help children get off to a great start, consider donating supplies to your local schools. They will be greatly appreciated and give everyone a smile.
Karen Kitchel who penned two chapters in the book, Be the Star You Are! Millennials to Boomers Celebrating Gifts of Positive Voices in a Changing Digital World, is the Kindness Coordinator volunteer with BTSYA. She serves meals to the homeless and is a volunteer teacher, writer, job coach, and mentor. www.scatteringkindness.com
---
NEW CHILDREN'S PICTURE BOOK SERIES COMING!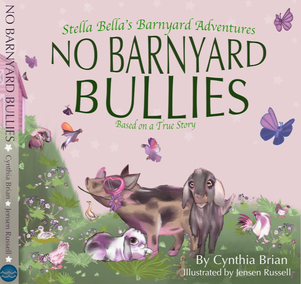 Within the next few months, Be the Star You Are!® is excited to announce the launch of a new children's picture book series, Stella Bella's Barnyard Adventures, authored by Executive Director, Cynthia Brian, with proceeds benefiting Be the Star You Are!®. Also coming will be NFT's related to the series and events of empowerment.
The animal kingdom is filled with timely and timeless tales that are relatable to humans. The animal family of Stella Bella's Barnyard Adventures experiences complex encounters that challenge their integrity, individuality, and character while amplifying diverse expressions and original viewpoints to co-exist as a group. The barnyard animals address critical issues facing children including bullying, nature, power struggles, adversity, adoption, homelessness, creativity, justice, health, kindness, ethnicity, and being different through a cultural lens of hope and resolution. With visually rich illustrations, each picture book moves a child to appreciate all animals while learning the lessons the natural world teaches humans.
Format
Each book is 32 pages peppered with lively conversations between the species. Colorful, animated illustrations of the characters by Jensen Russell bring the prose and poetry dialog to life. 
No Barnyard Bullies ​follows a pampered piglet who lives in an apartment as she is re-homed to a barnyard filled with happy critters. Thinking that she is the Queen, she bullies the other animals until she is stopped by a tiny bunny who defends a three-legged goat from her attacks. Everyone is equal in Stella Bella's barnyard where bullies are not tolerated and inclusiveness is paramount. 
Price of the book is $14.95. Pre-order NOW to get the discount and first editions as soon as they are published. https://www.cynthiabrian.com/online-store/No-Barnyard-Bullies-COMING-SOON-PRE-ORDERS-ONLY-AT-A-DISCOUNT-p486474870
More information at https://www.cynthiabrian.com/books. Premium and bulk sales available at deeper discounts.
Meet the talented illustrated, Jensen Russell
Jensen is an illustrator based out of Savannah, Georgia. She is currently finishing her last year as a student at Savannah College of Art and Design working towards a BFA in Illustration with a concentration in Publication. She currently works within children's book illustration and editorial/commercial freelance. She have always had a taste for the strange and unusual and strives to incorporate this into her art in a way that is comforting and touches upon inner-child healing. Her goal in my art is to exaggerate the human experience and encourage others to feel emotions all the way through.
instagram@nowherejen
---
MARK YOUR CALENDARS FOR THE PEAR AND WINE FESTIVAL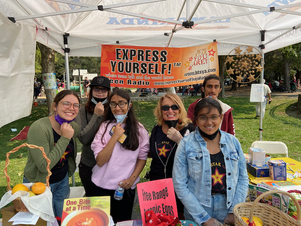 It sure feels great to have in-person events occurring again. Join us at our Be the Star You Are! booth at the Pear and Wine Festival on September 24, 2022 from 11-3pm in the Moraga Commons Park. BTSYA volunteers and radio reporters will be offering crafts  for kids, a reading circle, and we'll plant seeds for literacy. We'll have several free give-aways as well. The festival features food, pie eating contests, wine, live music, arts and plenty of activities for kids, including inflatables. The event is FREE and the location is beautiful. Enjoy a wonderful day of fun with the family. Sponsorships available. More info: https://www.bethestaryouare.org/events-1/2022-pear-and-wine-festival-a-day-of-free-family-fun
Sincere gratitude to MB Jessee Painting and to the Lamorinda Weeklyfor sponsoring Be the Star You Are!® again. For expert painting with integrity and care, visit www.mbjessee.com and for the latest local news delivered with love, visit www.Lamorindaweekly.com 
---
HELP CONTINUE THE POSITIVE WORKS! DONATE TODAY!

---
OUR INTERNATIONAL RADIO BROADCASTS!

Be empowered, motivated, energized, informed and amused.
Truthful, heartfelt, and engaging topics and guests!
SIMPLE WAYS TO HELP!
We have suggestions for you to shop, save, and stay safe. Please use these web sites for all of your shopping essentials.

2. Discounted books at Amazon: https://www.amazon.com/shops/be_the_star_you_are_charity

3. Giving Assistant: Shop. Earn. Give! Use Giving Assistant to earn cash at 3500+ popular online stores :https://givingassistant.org/np#be-the-star-you-are-inc
4. Shop at over 1300 stores on IGIVE: http://www.iGive.com/BTSYA

5. Buy "Read, Lead, Succeed" black tanks and books at StarStyle® Store: http://www.starstylestore.net/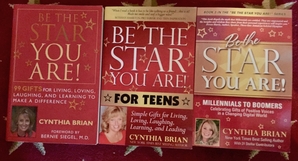 6. Are you a gamer, lover of new software, or other digital content? Buy all of your favorites at Humble Bundle. http://ow.ly/cYs130iN6n4
---
DIRECT LINKS

Positive Results: https://www.bethestaryouare.org/positive-results
About Us: https://www.bethestaryouare.org/about_us
Programs: https://www.bethestaryouare.org/programs
How to Help: https://www.bethestaryouare.org/how-to-help
Blog: https://www.bethestaryouare.org/blog-1
Events: https://www.bethestaryouare.org/events
Contact us: https://www.bethestaryouare.org/contact
---
"I have never let my schooling interfere with my education."
                                                       ~ Mark Twain
---
Learn Every Moment!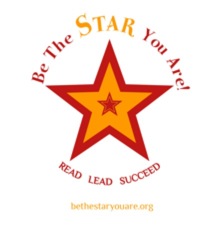 Best of success to students going back to school.
Discover new opportunities, educate yourself.
Be the Star You Are!® 501 c3 charity
---