MIRACLE MOMENT®
"Change always comes bearing gifts." Price Pritchet
---
A MESSAGE from Founder/Executive Director, CYNTHIA BRIAN
When I was kid, starting school after summer break was the first Tuesday after Labor Day weekend. We stopped wearing white shoes and hats and resorted to black. In 2023, many students were back in school the second week of August. Why the change to such an early schedule and is it good?
The decision of when to start the school year, whether in August or after Labor Day, varies depending on a variety of factors, including educational goals, scheduling considerations, local policies, climate, and community preferences.
Some reasons schools begin in August include:
Academic Calendar Alignment: Starting school in August allows for a more balanced academic calendar. It can help ensure that students have sufficient instructional days before major assessments, exams, and breaks throughout the year. This can be especially important for schools that follow standardized testing schedules.
Semester or Quarter System: Many schools operate on a semester or quarter system, where the academic year is divided into distinct periods of instruction. Starting in August allows for a well-structured breakdown of these periods and can provide a smoother transition between semesters or quarters.
Scheduling Flexibility: Starting school earlier in August can provide more flexibility in scheduling breaks and holidays throughout the year. It can help avoid long stretches of instruction without breaks, leading to better learning outcomes.
Curriculum Planning: An earlier start can provide teachers with more time to cover the curriculum and explore topics in-depth. This is especially important for subjects that require more extensive content coverage.
Preparation for College Admissions: High school students often need to prepare for college admissions exams, applications, and deadlines. An earlier start can provide them with more time to prepare for these important steps.
Summer Learning Loss: Research has shown that students can experience learning loss during extended summer breaks. Starting school earlier in August can help mitigate this loss by minimizing the length of the summer break.
Extracurricular Activities: Many extracurricular activities, such as sports and clubs, are closely tied to the academic calendar. An earlier start can allow for a better integration of these activities into the school year.
Whether starting school in August is a good or bad thing depends on various factors, including regional culture, climate, student and parent preferences, and local policies. Some argue that starting after Labor Day allows families to have a longer summer break and enjoy warmer weather, which can be beneficial for relaxation and family bonding. On the other hand, starting earlier can help maintain a consistent learning pace and reduce the impact of summer learning loss.
Ultimately, there's no one-size-fits-all answer, and the decision often rests on the specific needs and priorities of the community and the educational institution.
Change does bring surprises. When it comes to back-to-school schedules, are they positive or negative?
What are your thoughts?
Cynthia Brian
Founder/Executive Director
Be the Star You Are!®
PO Box 376
Moraga, California 94556
Cynthia@BetheStarYouAre.org
https://www.BetheStarYouAre.org
http://www.BTSYA.org
DONATE: https://www.paypal.com/fundraiser/charity/1504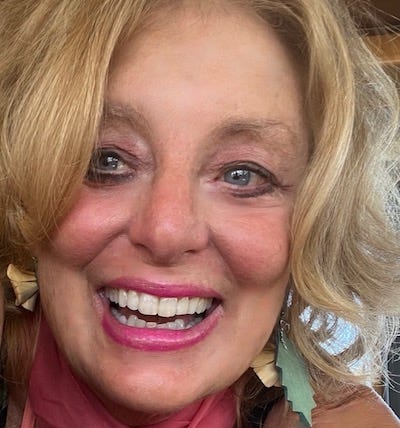 ---
FINAL DAYS OF SHOE DRIVE
The Be the Star You Are!® shoe drive in collaboration with Mark Hoogs State Farm Insurance and 5 A Rent a Space continues only until this Tuesday, August 22 when the rest of the bags of shoes will be picked up and shipped to developing countries. To date we have donated over 1600 pairs of shoes and we thank everyone who participated in this drive to support women and families in poverty..
If you still have shoes to donated, please drop off at these two locations by the morning of Tuesday, August 22:
State Farm Insurance
629 Moraga Road, Moraga
925-254-3344
open M-F-9-5pm
5 A Rent-A-Space
455 Moraga Rd. #F, Moraga
925-631-7000
open M-Sat. 9-6pm
With your donation of shoes, you will be sharing your love. Thank you!
For more information, visit https://www.bethestaryouare.org/shoedrive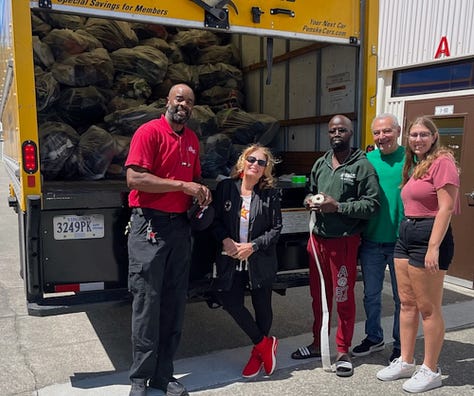 ---
WANT A FREE TUTOR?
Be the Star You Are!® charity is collaborating with the Georgia chapter of Teens Tutor Teens to bring FREE tutoring for any child or teen in grades K-12 by highly motivated high school students. Since the pandemic, many students are behind in the basics of reading, math, science, and writing. Once a student requests to be tutored under the auspices of Be the Star You Are!®, a TTT Georgia chapter tutor will claim the tutee to help and contact them to set up a meeting. From here, the tutor and tutee (or their parent/guardian), can communicate on future meetings, additional help, academic, advice, and anything else that the student may need or that the tutor deems necessary. Students can sign up on their own to get free tutoring from a tutor through https://teenstutorteenslawrenceville.weebly.com/get-tutored.html. STUDENTS MUST IDENTIFY AS COMING FROM BE THE STAR YOU ARE!® charity You do NOT need to be a volunteer with Be the Star You Are!® to participate. The chapter secretary will reach out to the student asking for age verification, just for safety and security purposes for both the tutor and tutee. Then, the student is connected to a tutor, and tutoring sessions will begin at times that work for both parties. We want to support youth academically and are thrilled to be able to partner with Teens Tutor Teens. Make sure when you sign up to indicate that you are from Be the Star You Are!®. Happy Tutoring, Happy Learning. https://teenstutorteenslawrenceville.weebly.com/get-tutored.html
---
MARK YOUR CALENDAR FOR THE PEAR AND WINE FESTIVAL
On Saturday, September 30 from 11 am until 3 pm, Be the Star You Are!® volunteers will once again provide a fun booth at the Pear and Wine Festival at the Moraga Commons Park in Moraga with activities for kids including seed planting, reading circles, and book give-aways. Our teen chairperson is Sharanya and our sponsors are MBJessee Painting and the Lamorinda Weekly. The festival is free for all and a wonderful family adventure with live music, pear pies, food, drink, arts, crafts, petting zoo, bouncy houses, and more. Visit https://www.bethestaryouare.org/events-1/2023-pear-and-wine-festival for more information. To volunteer or sponsor, email info@BetheStarYouAre.org.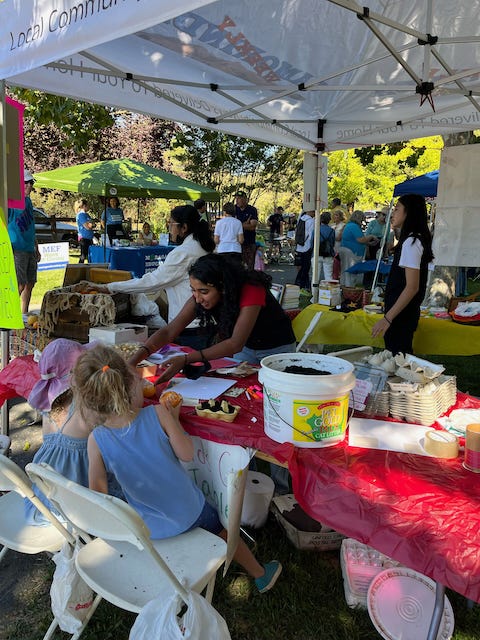 ---
LOOKING FOR A PENCIL?
by Karen Kitchel
Imagine walking into a kindergarten classroom on the first day of school and noticing a child with paper but no pencil. It's possible his family couldn't afford to buy everything on the school supply list. Likely that his teacher will quickly provide all the tools needed to learn from her own stash of supplies purchased for that very reason.
Because teachers are grooming the future of our world, we need to support their efforts. Classrooms everywhere can use more little things like pencils and crayons. You don't have to be asked to go school supply shopping. Pick up a pack of pencils next time you're out and drop them off at a local school on the first day of classes. Also don't forget to smile at all the scared kids while you're there.
Karen Kitchel is the Kindness Coordinator volunteer with BTSYA. She purchased the book, No Barnyard Bullies, as a gift for every kindergarten student where she is a volunteer teacher. www.scatteringkindness.com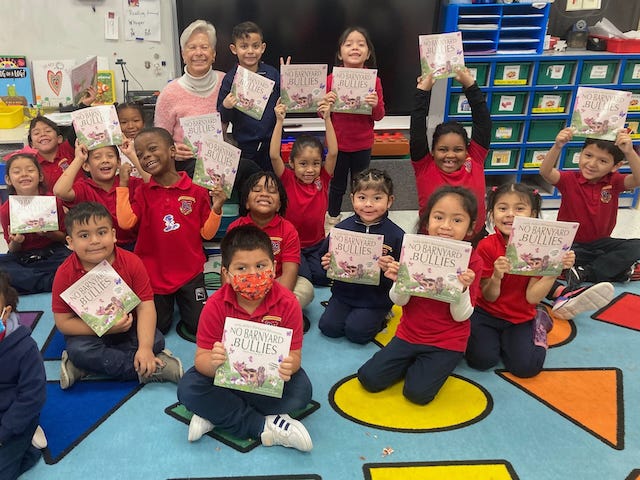 ---
NEW BOOK: Family Forever
The 2nd book in the Stella Bella's Barnyard Adventures series is being published with proceeds benefiting Be the Star You Are!® Authored by Cynthia Brian and brilliantly illustrated by Jensen Russell, this children's book, Family Forever, emphasizes the importance of finding your tribe, whether it be biological, adopted, or chosen.
Available now. Get your autographed copies with bookmarks and extras.
For information on the backstory:
https://cynthiabrian.substack.com/p/change-and-back-to-school/cynthiabrian.substack.com/p/family-forever
https://www.Cynthiabrian.com/online-store
Press Release: https://www.prlog.org/12973858-waterside-productions-announces-cynthia-brians-new-book-family-forever.html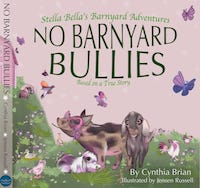 FACING THE FUTURE: How the Pandemic Will Continue to Affect Youth Education
BY Aaran Robinson
Though the pandemic has long been considered to be over with, the lingering effects on the youth may have rippling effects in the years to come. Though teenagers have mostly been spared of the health effects of COVID – 19, the full picture of severe staff shortages, absenteeism, quarantines, and rampant school closures are yet to fully emerge.
The formative years of ages 14 to 18 years old created an atmosphere of uncertainty and anxiety among teens, rather than a hopeful overtone schools are hoping to endorse. This anxiety has lent itself to effects on mental illness among the youth, with attempted suicide rates rising 26% in girls aged 12 to 17, compared to 2019.
Adapting to this "new normal" proved even more detrimental for student's education, with 59% of teenagers considering online school worse than in-person instruction, 19% describing it as "much worse." Even as the pandemic was subsiding, in fall of 2021 depression and anxiety in children and adolescents around the world had doubled from pre-pandemic levels. All the effects present a clear danger to teenagers' education.
A crucial point to understand the pandemic's long lasting effects on adolescent education is how children learn, exposure is a key factor. For example, words we use in day to day life influence a child's communication in far greater capacities than flash cards. That might seem like an elementary example when thinking about the teenage population, but exposure in learning reaches farther than that. Widespread mask wearing during the pandemic erased the reliability of facial features telling us what a person might have meant, even more so for children.
So what we can see here is essentially a wet blanket on imperative skills that develop in teenagers through their education. But since the pandemic is relatively subsided, what can we do to help?
An increase in mental health awareness is of course key to this issue. If students can understand their emotions in the context of medical knowledge, teenagers would be self aware enough to help themselves, to reach out to their parents or a loved one. In educating teenagers on mental health, the problem can be subdued before it grows. A key point to communicate is that mental health is akin to physical health. Depression is akin to a broken leg, professional help is definitely helpful.
Beyond teaching teenagers, a general understanding amongst adults about what the pandemic has been like for their younger counterparts can prove vital. The last thing we need to further the surviving issues of the pandemic are indifferent grown-ups. Cultivating empathy for students can lend itself to teaching teenagers that they matter, despite all that's happened.
The empathy goes even farther than that, to a practical level, in that by understanding the dampening effects of the pandemic, teachers can diagnose areas students need help in, like public speaking or writing.
Overall, the pandemic is a unique situation, and it has understandably uprooted an entire generation's education and adolescent years. But to falter now would be a disservice to the future, as teenagers are the future. By working together to understand and empathize with the common struggle, we can all work together for a brighter tomorrow.
Aaran is currently a senior at Marlboro High School. With a passion for reading and writing, he's excited to work with Be The Star You Are to help increase literacy rates across the world.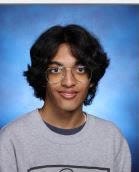 ---
School is in session. Drive safely. Life is precious! Thanks for your ongoing support!
"Read, lead, succeed! To be a leader, you must be a reader."