Click to view this email in a browser

MIRACLE MOMENT®
"Once the game is over, the king and the pawn go back into the same box."
~ Italian Proverb
---

A MESSAGE FROM FOUNDER/EXECUTIVE DIRECTOR, CYNTHIA BRIAN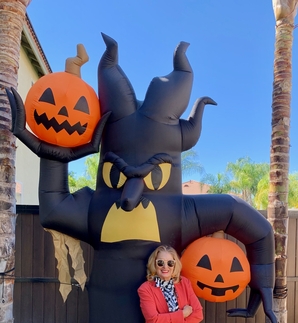 In the past few years, global warming and climate change have enhanced the number of natural disasters. Since the tragedy of 9/11, 2001, Be the Star You Are!® has shipped books and other resources to shelters and organizations in the United States to support survivors offering hope and healing. In 2021, natural disasters were more violent and deadly causing thousands to flee their homes.
Because we care, we share.
Normally volunteers get together to sort, pack, box, load, and ship resources. Because of the pandemic and the necessity for social distancing, I decided to go it alone this year. Books are heavy.
After shipping over a dozen cases to various states, I was working to load another twenty boxes when something snapped in my back and I fell to my knees in acute pain. I was not able to stand or walk. After two days, crawling became my method to get from my bed to the bathroom. It's been two weeks since the injury and I am finally more upright like a homo sapien.
I've always thought that I'm an empathic individual, but being so extremely debilitated provided another level for understanding the feelings of others. Leading with empathy means we need to walk in someone else's boots, to see their perspective, and attempt to understand. Divisiveness, racism, misinformation, misogyny, religious differences, conspiracy theories, untruths, and political polarization are leading us down a rabbit-hole of separation. We are the United States of America, not the Divided States of America. The Miracle Moment® quote for today illustrates the power of equality. Whether we are prince or pauper, president or farm laborer, when life is over, we all return to dust.
My entreaty to everyone is to care for yourself and for one another. Be kind. Be inclusive. We never know what struggles another person is facing.
Lifting nearly 3/4 of a ton of books in a few hours alone was not the smart move on my part. I will be more careful in the future and give my back a break. The good news is that all the resources have now been delivered and hopefully will provide happy holidays for a few thousand individuals so that they can lead with empathy.
Thanks for your ongoing support!
Wishing you health and a happy haunted Halloween.
TRICK or TREAT!!!
Cynthia Brian
Founder/Executive Director
Be the Star You Are!®
PO Box 376
Moraga, California 94556
Cynthia@BetheStarYouAre.org
https://www.BetheStarYouAre.org
---
PEAR FESTIVAL GRATITUDE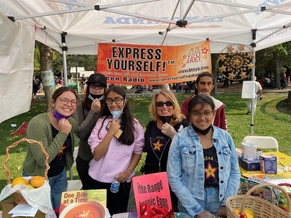 A big round of applause to the Be the Star You Are!® volunteers who worked at the Be the Star You Are!® booth at the Pear and Wine Festival. Although we didn't garner many donations, we helped children craft and decorate masks to protect them during the pandemic, read them stories, and gave each child a brand new copy of the beautiful 10th anniversary book,
The Adventures of Blue Ocean Bob.
Getting together for the first time since 2019 was a bonus! Everyone wore a mask and adhered to protocols. Thank you to all to visited and to our sponsors: The Lamorinda Weekly Newspaper (
www.lamorindaweekly.com
), Dr. Brian Sheaff Family Dentistry (
https://www.drsheaffdentistry.com
) and MBJesse Painting (
www.MBJessee.com
) and to Brooks Olbrys author of the book (
https://www.blueoceanbob.com
).
Read about Be the Star You Are!®: https://www.lamorindaweekly.com/archive/issue1517/Children-create-crafty-masks-during-annual-Pear–and–Wine-Festival.html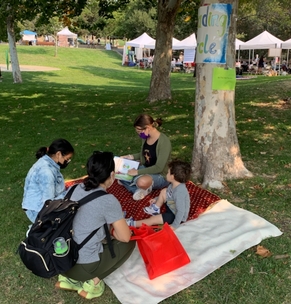 ---
TAKE TIME TO NOTICE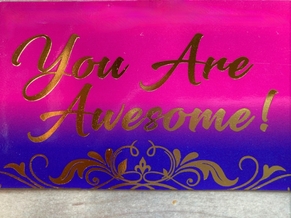 by Karen Kitchel
Has anyone ever told you that you are awesome?  If so, how did it make you feel? Leaving little positive messages, either verbal or written, can turn someone's day around. No need to wait for a major accomplishment.  Things like making a good cup of coffee can also be awesome.  All it takes is time to notice.
And YOU are awesome!
Karen Kitchel who penned two chapters in the book, Be the Star You Are! Millennials to Boomers Celebrating Gifts of Positive Voices in a Changing Digital World, is the Kindness Coordinator volunteer with BTSYA. She serves meals to the homeless and is a volunteer teacher, writer, job coach, and mentor. www.scatteringkindness.com
---
MEET OUR NEWEST EXPRESS YOURSELF TEEN RADIO REPORTER
&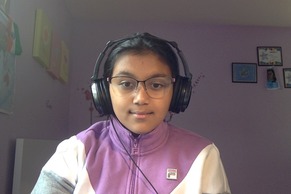 Sharanya Roy is a 7th grader in Gale Ranch Middle School. She loves to swim, play the piano, and make amusing jokes with her friends. Apart from planning her goofy schemes, Sharanya really enjoys writing. She finds that each sentence has a life of its own, and she loves the sound of the keyboard
clacking,
as well as the
scrick
of a pencil. In her radio show, Sharanya hopes to change how teens look at writing, as writing doesn't JUST consist of essays for school, it is a lot more. In Sharanya's segment, "The Scribble", she wants to share new methods of writing, and how writing can be a part of every teen's life. 
https://www.ExpressTyourselfTeenRadio.com
Listen to her recite an original poem that combines her love of writing with genetics.
https://www.voiceamerica.com/episode/133975/biology-and-genetics

---
DREAMS DO COME TRUE!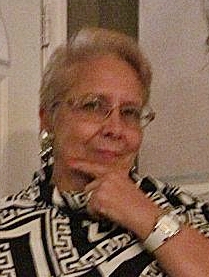 By Maggie DiGiovanni
Few go from a ten-year-old writing her first story and basking in her mother's praise to the realization of her life's dream of writing for a newspaper. I am one of those few. How did it happen?
Writing every day, listening to real authors when they critiqued my work and learning to self-edit helped enormously. In the middle of this learning curve, I opted to enter a contest put out by Cynthia Brian and Be the Star You Are!® charity with a story aimed at young people. The multi-author book, Be the Star You Are for Teens, gave advice from building skills to keeping a good attitude. The chapters wrote in plain, but gentle language reaching out to the hearts and minds of young people.
My offering on Responsibility began with the dubious sentence, 'Mama was a drug dealer.' It drew the reader's attention. An explanation followed that Mama's drugs included her kids being drug to church, drug into her arms for hugs, drug to the shed if we misbehaved.
Winning that contest lifted my confidence so that when a friend asked my assistance in writing a blog for seniors, I agreed. The initial title of 'Frugal Florida Seniors,' drew few readers.  attention, we changed the title to 'Sexy, Sassy Seniors.'  Readership increased and they stayed.
From there I moved on to offering stories to magazines and writing letters to the editors of newspapers. Magazines like the stories and my letters to the editor appear regularly.
The last step came when a library volunteer told me the Autauga Elmore Newspaper wanted a reporter for our hometown. The owner hired me. It has been a long trek, but without that contest, it might never have come to fruition. Thank you for the encouragement, Cynthia.
Currently Maggie DiGiovanni is an author, newspaper reporter, and blog manager.  Maggie penned the chapter, The Gift of Responsibility in Be the Star You Are!® for Teens. Previously, she was human resources director, purchasing manager and resort office manager. She is the proud mother of two. sexysassyseniors.com (Blog site)https://elmoreautauganews.com/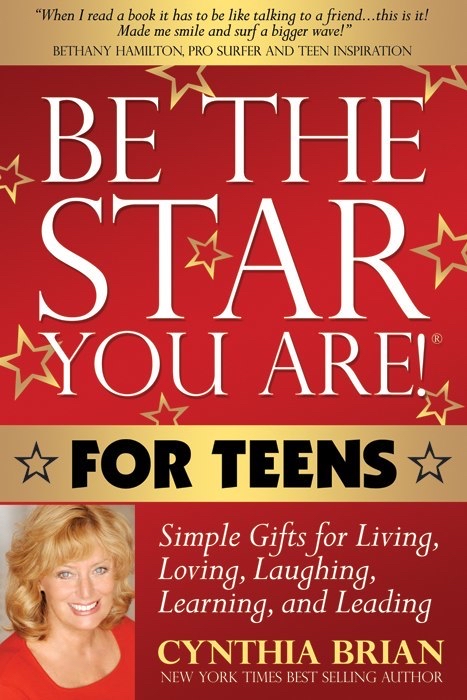 ---
HOLIDAYS ARE COMING-GIVE BOOKS AS GIFTS!

In honor of our 20th anniversary since being on the first New York Times best seller list, first edition, autographed books are discounted in a special sale with proceeds benefitting Be the Star You Are!® You will also receive extra goodies and FREE music CD with your purchase when you buy from the website. Stock up now!
http://starstylestore.net
---
OPERATION DISASTER RELIEF
The 2021 natural disasters continue to climb. Hurricanes, earthquakes, floods, tornados, and fires are more ferocious and deadly causing thousands to flee their homes. Global warming and climate change are causing extreme weather conditions that have never been seen before. Throughout 2020, Be the Star You Are!® concentrated disaster relief on helping individuals who were out of work survive during the pandemic. We now turn our assistance back to helping survivors of these major natural disasters happening throughout the United States. Be the Star You Are!® will be providing books and other materials to shelters and organizations in need. If you'd like to donate, please do so at our website, https://www.BetheStarYouAre.org. If your organization or shelter is in need of our resources to supply to survivors of a disaster, please email us at info@BetheStarYouAre.org.

---
SHOP and GIVE!
We have suggestions for you to shop, save, and stay safe. Please use these web sites for all of your shopping essentials.
1. AmazonSmile donates .5% of purchases https://smile.amazon.com/ch/94-3333882

2. Discounted books at Amazon: https://www.amazon.com/shops/be_the_star_you_are_charity

3. Giving Assistant: Shop. Earn. Give! Use Giving Assistant to earn cash at 3500+ popular online stores :https://givingassistant.org/np#be-the-star-you-are-inc
4. Shop at over 1300 stores on IGIVE: http://www.iGive.com/BTSYA

5. Buy "Read, Lead, Succeed" black tanks and books at StarStyle® Store: http://www.starstylestore.net/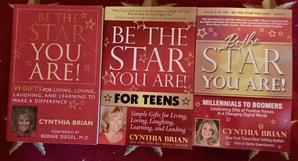 6. Are you a gamer, lover of new software, or other digital content? Buy all of your favorites at Humble Bundle. http://ow.ly/cYs130iN6n4
---
EDU_TAINMENT WITH BE THE STAR YOU ARE! RADIO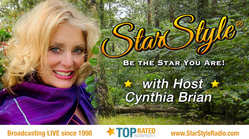 LIVE on Wednesdays from 4-5pm PT, be entertained, informed, amused, and educated on StarStyle-Be the Star You Are!. Then be inspired and motivated on
\u0010\u0010
You'll meet authors, actors, artists, activists, musicians, poets, scientists, educators, and other creatives. Enjoy our upbeat, authentic, and fun radio parties on the Voice America Network Empowerment Channel or wherever you like to listen. 

---
DIRECT LINKS

Positive Results: 
https://www.bethestaryouare.org/positive-results
About Us: https://www.bethestaryouare.org/about_us
Programs: https://www.bethestaryouare.org/programs
How to Help: https://www.bethestaryouare.org/how-to-help
Blog: https://www.bethestaryouare.org/blog-1
Events: https://www.bethestaryouare.org/events
Contact us: https://www.bethestaryouare.org/contact
---
 Have a safe and fun hallowed eve! Happy Halloween! Thanks for being part of our STAR family!
---
Contact Information: Be the Star You Are!® 501 c3, PO Box 376, Moraga, Ca. 94556