Published and available now, Family Forever, the 2nd book in my children's picture book series, Stella Bella's Barnyard Adventures, is a true story of a new born squirrel who is adopted, fed with a tiny bottle, and befriended by a chihuahua to become part of our farm family.
Heart-warming and beautifully illustrated by Jensen Russell, children and adults adore the lovable critters who create a chosen family. If you'd like to know a bit of the backstory, read https://cynthiabrian.substack.com/p/family-forever. Photos and additional information can be viewed at https://CynthiaBrian.com/books.
The pre-publication discounts have finished but you'll still get bookmarks, cards, or other freebies by purchasing the book at http://www.StarStyleStore.net with the proceeds benefiting Be the Star You Are!® literacy charity. Books are also available at Amazon or ask your local bookstore to carry it.
ISBN-13: 978-1-960583-03-1 print edition
ISBN-13: 978-1-960583-04-8 e-book edition
Everyone who met Squiggly Wiggly fell in love with this tiny rambunctious squirrel. His favorite places to hang out were on the head, shoulders, or in a deep pocket of any of his adopted family members.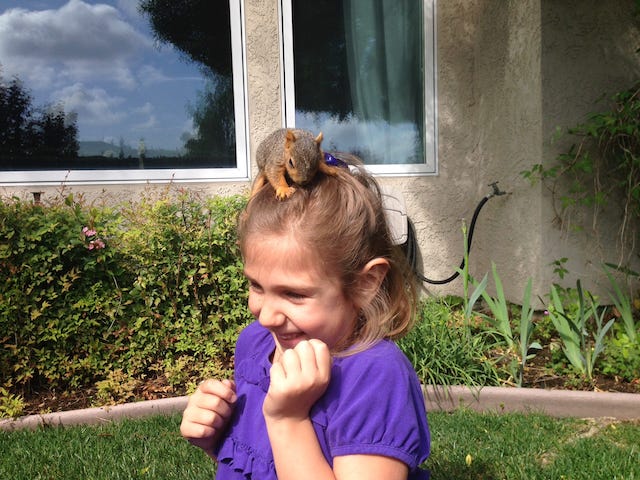 He had to learn to climb trees and was always free, living in a snug squirrel shelter in a tree under the stars with his favorite stuffed animal.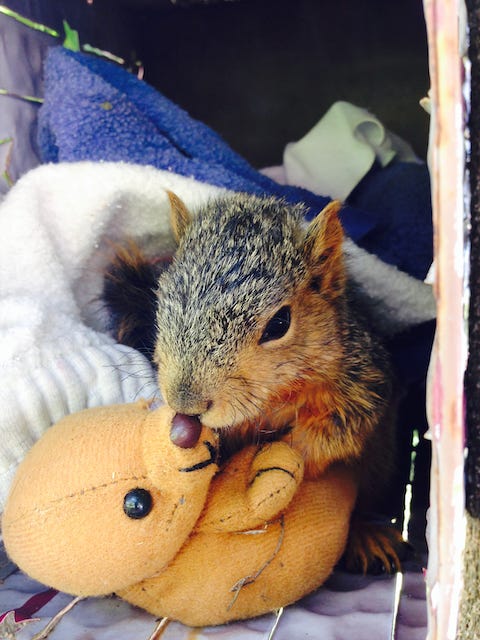 When he grew up, he met a female squirrel and raced off with her to start his own biological family. He didn't forget his adopted family, however, and visited often with his progeny! Dolce Perra, the chihuahua was his best buddy and playmate.

While you are checking out Family Forever, you may also enjoy the 1st book in the series, No Barnyard Bullies, another true story featuring a pampered pig, a three-legged goat, and the bunny who was the barnyard protector.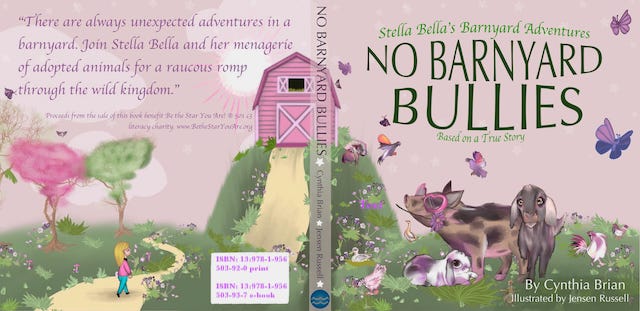 Contact me for speaking engagements or book club and radio interviews.
Tune in to StarStyle®-Be the Star You Are!® radio for upbeat, positive, lifestyle talk.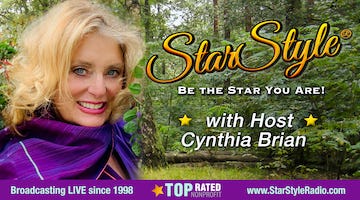 ©2023 Cynthia Brian All Rights Reserved