Francie Koehler, a great grandmother, accomplished private investigator, and radio talk show host completes Saint Leo's online criminal justice degree program.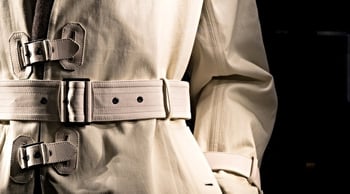 Francie Koehler, 73, devoured Nancy Drew books when she was young. While fascinated by the adventures of the feisty, independent teenage detective, Francie never imagined herself as a super sleuth tracking down clues and solving mysteries.
Fast forward to 2016 and that's exactly what Francie has been doing for nearly three decades.
Working as a licensed private investigator, Francie has earned numerous awards for excellence in her field. She has served on investigator committees and association boards, and offered countless hours volunteering her skills to industry-worthy causes.
This spring, the mother of five, grandmother of 16, and great grandmother of two, adds another accomplishment to her distinguished resume: an online criminal justice degree from Saint Leo University.