Read at
http://hosted.verticalresponse.com/672296/ca35fa6abb/288055965/bbd34d3431/
BE a SUPER HERO! WEAR A MASK!

MIRACLE MOMENT®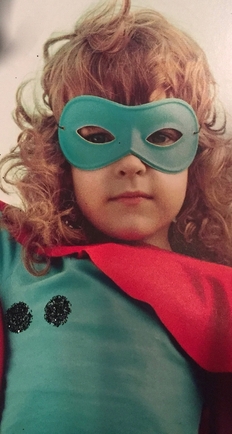 "You are braver than you believe, and stronger than you seem, and smarter than you think." Christopher Robin
---
MESSAGE FROM CYNTHIA BRIAN, Founder/Executive Director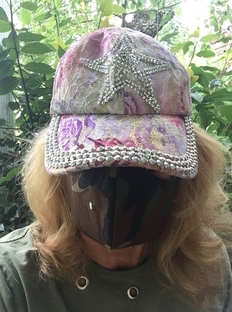 How are you doing in our 8th month of this horrid pandemic? Are you wearing a mask, social distancing, avoiding crowds, washing your hands, and being responsible?
If not, please heed this message because Covid-19 is a devastating disease that will negatively affect you and those you love.
As of August 11, global Covid-19 cases have doubled from 10 million to 20,395,035 million, and those are only the cases that are reported. It is estimated that the numbers are at least 10 times those that are reported. The death toll is 741,807. It took 6 months for cases to reach 10 million and only 6 weeks to reach 20 million. Half of those cases are in just 3 countries-the United States, India, and Brazil. California, Texas, Florida, and New York lead the pack with confirmed cases over 500,000 and thousands of deaths.
If you read this newsletter, my blogs, or listen to our radio shows, you know that since March 11, my office has been closed and I have been sheltering-in-place with only occasional quick visits to the post office while wearing a mask, gloves, glasses, and a hat. My husband's office was also closed and only reopened the end of June after he purchased all the pandemic protection equipment including masks, shields, gloves, gowns, goggles, security dividers, thermometers, sanitizers, specialized air filters, mouth rinses. He and his staff follow a very strict protocol for working with patients as do medical professionals everywhere.
We have all experienced our favorite salon, restaurant, pub, gym, bank, or store reopening only to be shuttered because an employee gets sick with Covid-19. It's heartbreaking for the patrons and financially disastrous for the owners and employees.
I witnessed this recently when a close friend's company was impacted.
Two weeks ago, an employee fell ill. Seven days later the office was informed that this employee tested positive for Covid-19. The business had to immediately close, all staff and their families had to be tested, all clients informed, and contact tracing begun. Because of a back-log at the labs, results from tests can take anywhere from 4-14 days. In this case, seven days elapsed. Everyone was instructed to stay home until a negative result was determined. Fortunately for my friend, his staff, and all their contacts, the test results were negative so work could be resumed within 12 days. But that was 12 days without income or services.
This is occurring everywhere around the country as businesses attempt to re-open. However, when even one person tests positive with Covid-19 in the workplace, the business must close. No one can go to work. The one positive infection exponentially affects hundreds, perhaps thousands of individuals and businesses. Many people live with several generations and everyone has to be tested and traced. Family members and friends become angry about the possibility of exposure, especially when many are being so careful. Everyone is losing out on earning a living. Many people live pay check to pay check and missing work for a week or more could mean ruin.
Even though every protocol is adhered to in a workplace, an employer can't dictate what an employee does on her/his private hours. But there is one thing that everyone can easily do to curb the spread and that is to wear a mask when in public.
The power and potency of wearing a mask and social distancing can not be over emphasized. Wearing a mask is NOT a political gesture, it is the responsible action. Covid-19 strikes everyone and anyone. The Centers for Disease Control and Prevention (CDC) reported that if everyone wore a mask throughout the United States for the next few months, over 40,000 lives could be saved.
The volatile political landscape is fraught with misinformation. Contrary to what some politicians have claimed, Covid-19 is not going away, in fact, it is ramping up. The disease knows no boundaries. It doesn't care what political party you belong to, what religion you practice, or where you live. It is an equal opportunity infector with people of color and lower-income households heavily hit. If you are gathering with groups and not wearing protective gear, you are risking your health and maybe your life as well the lives of those you love. Pay attention to evidence based health experts and scientists. Get your information from the CDC, not from social media or the campaign trail.
As coronavirus surges, labs are struggling to keep up with testing. Having to wait for a week to 14 days for results renders a test useless to prevent transmission. The CDC states that currently we are identifying only 1 in 10 cases because we are testing so few people. Currently no vaccine is available to prevent coronavirus Covid-19. To bring the pandemic under control we need rapid testing. We need to be able to test daily or weekly without cost and receive results within an hour or at most, 24 hours. Only then can we safely send our children to school and reopen our economy. The federal government must step up its leadership to safely ensure that we can go to work and gather. For now, the best way to prevent illness is to avoid being exposed.
Are you old enough to remember cars without seatbelts? I am. Our family of seven would pile into a truck or a station wagon and there wasn't a seat belt in sight. At first when seat belts were introduced, a public outcry occurred. But today, I wouldn't dare get into any vehicle without first buckling up.
Closer to home, you've probably engaged in a Zoom or SKYPE call for personal or business reasons. You could easily wear a lovely shirt or blouse on the top part of your body while your bottom is wearing underwear. But if you need to go to the market, I bet you add a pair of pants or a skirt! Right?
This autumn, major designers are adding masks to their haute couture lines. Whether or not there will be runway shows, you will be seeing coordinating outfits with a mask to match. Masks are going to be the next hot trend for looking hip, cool, and well-dressed.
Covid-19 is a non-partisan pandemic and it is at our doorstep. For accurate information visit https://www.cdc.gov.
Put a smile on your face and start viewing masks as a beautiful, life-saving accessory.
Remember, super heroes wear masks.
You, too, can be a superhero. Cape not necessary!
Be brave, be smart, be strong. Do your part. WEAR A MASK!
Living with gratitude and wearing a mask,
Cynthia Brian
Founder/Executive Director
Be the Star You Are!®
PO Box 376
Moraga, California 94556
Cynthia@BetheStarYouAre.org
https://www.BetheStarYouAre.org
DONATE: https://www.paypal.com/fundraiser/charity/1504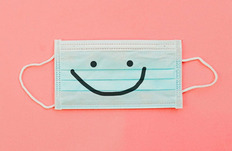 ---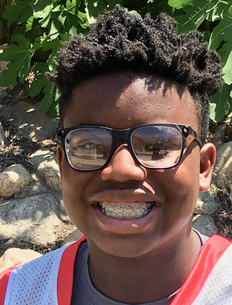 Our newest and youngest reporter on Express Yourself! is 13 year old Jonathan Jackson who will be showcasing a segment called Jay's Sports World beginning on September 13th. Be on the lookout for this new talent.
Hello, My name is Jonathan Jackson. I am 13 years old and from California. I enjoy playing sports and spending quality time with my friends and family. Basketball has always had a special place in my life. It is not only recreational for myself but it's also mental and emotional . I like to compete and I love to show my passion for both the game and its history. I have always had a natural curiosity towards all sports. This has created a desire to become a future sports journalist . I am a student athlete that is trying to maintain a 4.0 GPA. This will help to achieve my dream of going to UCLA and joining their journalism program. I love to talk, and I guarantee you will love my show! https://www.voiceamerica.com/show/2014/express-yourself

---
TOGETHER IN UNITY AGAINST THE CORONAVIRUS CALAMITY
by Siri Phaneendra
Eradicating the coronavirus involves a team effort and the cooperation of everyone. It is imperative for us to come together in unity against calamity.
As Greek philosopher Aristotle emphasized, 'Society is something that precedes the individual.' It is not about you and me — it is about humanity. Even if one life can be saved, isn't it our moral obligation to wear a mask? The efficacy of wearing a mask can only be enhanced when every individual in the vicinity makes a conscious effort to do so.
The asymptotic nature of the virus causes it to exponentially spread like a forest fire. Let's not add fuel to the fire by protecting ourselves and others. Spread love, not the virus."
Siri Phaneendra studies Computer Science at UC Berkeley and is a recipient of the Cal Alumni Association Leadership Award. She is the founder of drawmylove.com, a company that provides people a platform to express their love by creating physical books with customizable characters. Siri is a host on Express Yourself!™ Teen Radio on the Voice America Network.
---
BE UPLIFTED WITH BE THE STAR YOU ARE!® RADIO BROADCASTS

As part of our Be the Star You Are! Disaster Relief Outreach program (
https://www.bethestaryouare.org/copy-of-operation-hurricane-disaste
), StarStyle® Productions, LLC and Be the Star You Are!® are showcasing authors, artists, actors, poets, musicians, and many others, all of whom had had their gigs canceled and are out of work.
We believe in supporting creativity that provides escape and joy, especially during tough times.
Tune in to StarStyle®-Be the Star You Are!® on Wednesdays at 4pm PT for "Wednesdays with Writers and Performers" LIVE http://www.voiceamerica.com/show/2206/be-the-star-you-are as well as our teen program, Express Yourself!™ airing on Sundays at 3pm PT for "Super Smart Sundays" https://www.voiceamerica.com/show/2014/express-yourself
Both programs broadcast on the Voice America Network, Empowerment Channel and will be archived on that site.
---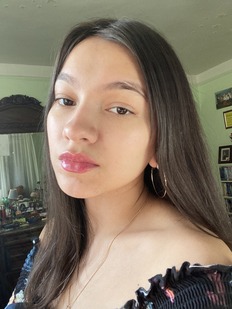 SURVIVING THE UNKNOWN
by Angelica Paramoshin
I remember the days of March that were so heavily flooded with normality. Crowds of individuals flocked towards train stations like classes of fish swimming through reefs. In the present day, we all crave that forgotten feeling of normality. We miss the days when we were able to peacefully stroll through the streets watching all forms of life flourish around us. Now that we are all stuck within the barriers of our homes, we cannot fathom what is to come.
Numerous individuals have struggled to assimilate into this newfound lockdown in quarantine and ultimately, have sunk into a never-ending whirlpool of emotional turmoil. As someone who is currently writing this from the confines of her room, I understand how mentally exhausting it can be having minimal social interaction with the people you were once inseparable from. People have forgotten to take care of their emotional well-being because their feelings of anxiety and fear of the unknown leave little space for glimmers of positivity and improvement.
Although we are living amongst the presence of a pandemic, we must continue to live for ourselves and not simply for the need to survive. Everyone deserves a day dedicated to themselves. Even reading a few pages of a novel you've been wanting to read, allows your mind and soul to flow through a river of serenity and peace. It is okay to take a step back and breathe. We are all on this mystical planet together and we will survive together.
Angelica Paramoshin currently is a rising senior in high school devoting her time during this pandemic to volunteering with Be the Star You Are!®.
---
SUMMER SURVIVAL READING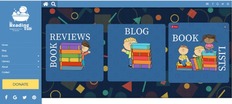 Our Star Teen Book Review Team is busy reading and writing reviews for you to enjoy this summer. Reviews are honest and the personal experience of each writer. Check them out at our website,
http://www.btsya.com/book_reviews.html
, and at our partner, The Reading Tub,
https://thereadingtub.org/books/be-the-star-you-are/
.
Many thanks to our Book Review Coordinator, Stephanie Cogeos, for keeping us on track. If you are interested in joining our team and you are genuinely interested in being of service to others, you can find the info at http://www.btsya.com/book_reviews.html
---
SHOP ONLINE WITHOUT A MASK!
Since we need to stay at home and only go out when absolutely necessary, these are on-line shopping portals that will sell you what you need, offer discounts, and assist our mission as a nonprofit. Please use these web sites for all of your shopping essentials,
1. AmazonSmile donates .5% of purchases https://smile.amazon.com/ch/94-3333882

2. Discounted books at Amazon: https://www.amazon.com/shops/be_the_star_you_are_charity

3. Giving Assistant: Shop. Earn. Give! Use Giving Assistant to earn cash at 3500+ popular online stores, then donate a percentage to BTSYA:https://givingassistant.org/np#be-the-star-you-are-inc
& buy from your favorite stores.
4. Search and GoodShop: Choose Be the Star You Are as your charity to support. You can log in with Facebook, too! https://www.goodshop.com/nonprofit/be-the-star-you-are
5. Shop at over 1300 stores on IGIVE: http://www.iGive.com/BTSYA

6. Buy "Read, Lead, Succeed" black tanks $19.99 and books at StarStyle® Store: http://www.starstylestore.net/


7. Are you a gamer, lover of new software, or other digital content? Buy all of your favorites at Humble Bundle. http://ow.ly/cYs130iN6n4
---
DIRECT LINKS you can use for Be the Star You Are!®
Positive Results: https://www.bethestaryouare.org/positive-results
About Us: https://www.bethestaryouare.org/about_us
Programs: https://www.bethestaryouare.org/programs
How to Help: https://www.bethestaryouare.org/how-to-help
Blog: https://www.bethestaryouare.org/blog-1
Events: https://www.bethestaryouare.org/events
Contact us: https://www.bethestaryouare.org/contact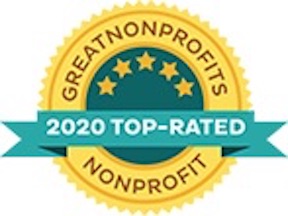 GREAT NON PROFITS REVIEWS: https://greatnonprofits.org/org/be-the-star-you-are-inc
GUIDESTAR/CANDID: https://www.guidestar.org/profile/94-3333882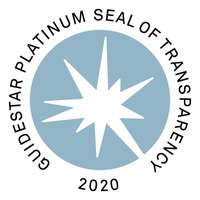 We invite you to volunteer, get involved, or make a donation. Make a DONATION through PAYPAL GIVING FUND and PAYPAL with 100% going to BTSYA with NO FEES: https://www.paypal.com/fundraiser/charity/1504
---
PLEASE DONATE
BTSYA receives no government or corporate support. We
count on YOU
to help us help others. During this pandemic, all of our fundraising events have been canceled, yet we continue to support those in need. We appreciate a direct donation most of all via PAYPAL GIVING FUND at
https://www.paypal.com/fundraiser/charity/1504
Checks can be sent to PO Box 376, Moraga, California 94556
---
GET SOCIAL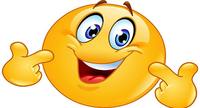 https://www.facebook.com/BTSYAcharity/
https://twitter.com/BetheStarYouAre
---
MASK UP!
DONATE NOW!
Be the Star You Are!® 501 c3 charity
PO Box 376
Moraga, California 94556
---